NH Fixtures & Sales Dates
Tuesday, 11 July 2017 07:17
Written by Chester Barnes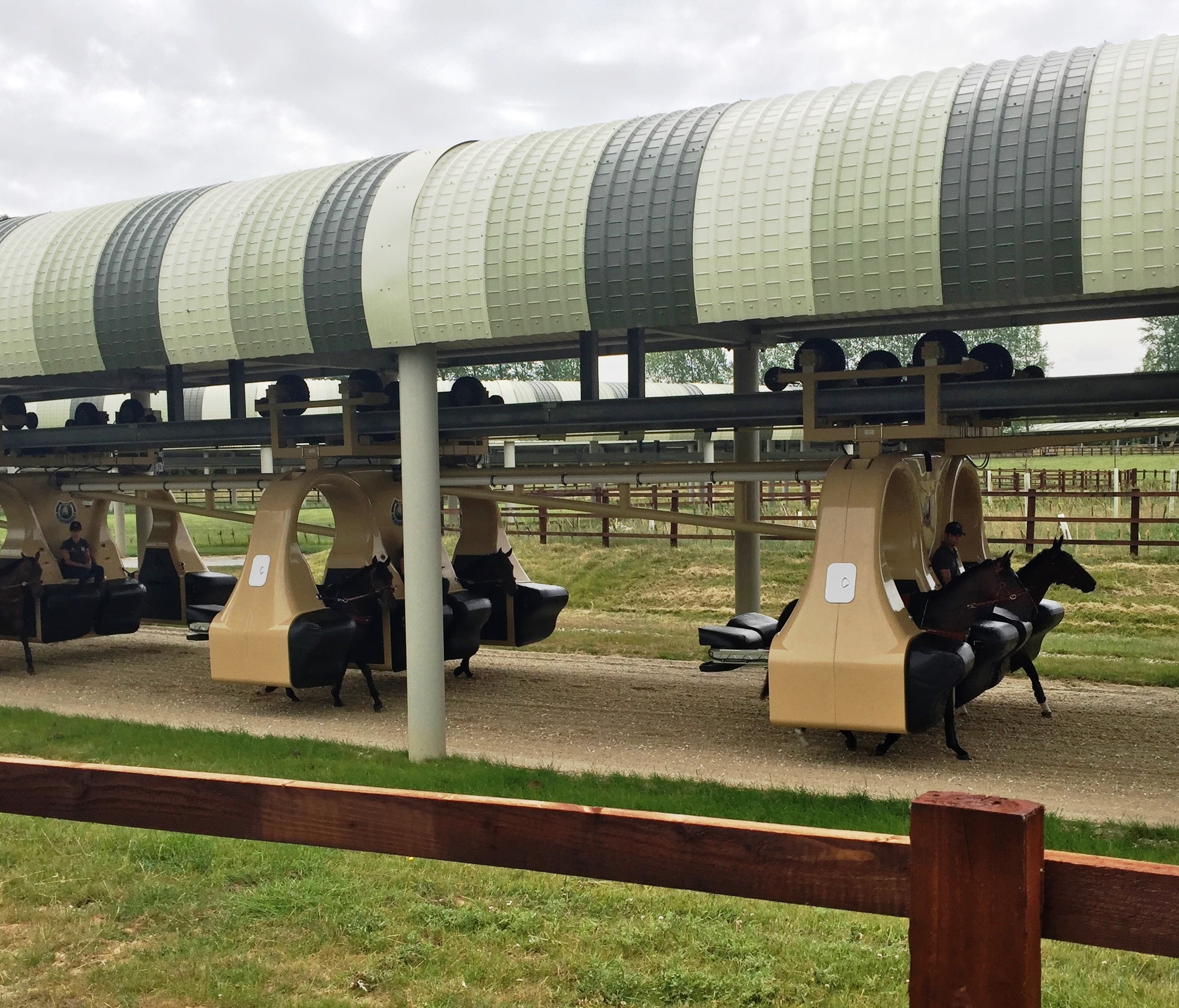 This afternoon there are four meetings taking place with flat cards from Pontefract, Wolverhampton and Brighton while there is a jumps fixture from Uttoxeter.  David has one runner today as Lady Of Longstone contests the 2m4f mares' handicap hurdle.  She is set to carry 11-12 less regular rider Michael Heard's 5lbs claim.  She is attractively weighted on the best of her form but she has been disappointing of late.  The Post make her a 10/1 chance and if all eight runners stand their ground she could have each-way claims.
Three Star General finished runner-up at Worcester yesterday in the novices' hurdle behind easy winner Whatdjazz.  The winner looks very useful and could follow-up while our charge in turn came 22 lengths clear of the third and certainly has more races in him.
What about the poor 19 year old student who won £985,000 on a bet but the bookmakers are refusing to pay her?  She staked almost £25,000 across 960 each-way Lucky 15 bets comprising 12 horses.  The bookies are refusing to pay out as they believe her stakes were funded by a third party.  It's hard to believe that a 19 year old student didn't just have £25,000 lying down the back of the sofa!  I would like to know how the bets were placed and why the bookie accepted them?
Many happy returns to former owner Frank Farrant who had some excellent horses at Pond House while Martin was training including Valfinet and Heros Fatal.  Frank has a lovely wife called Alison who I am sure helps to keep him young!  It is also David Richmond's birthday - he worked for Martin many years ago as a conditional jockey and travelling head lad...and yes, I use the term "worked" very loosely!  He rode some good horses for Martin including Sweet Glow and Lemon's Mill.  Many happy returns to them both.
I went to Lambourn with Martin yesterday and stopped in to see Sir Anthony McCoy.  He has an incredible place with his own professional golf room so you can practice hitting balls on any of the major courses in the world.  We ended the day in the Pheasant Inn with the Hannon's (junior and senior) and former jockey turned television pundit Mick Fitzgerald.  We heard some great stories and the more drink that flowed, the better the stories became - I am sure it would have made for great television, although it would have had to be shown after 9pm!
The main reason for our visit to Lambourn was to go to the Kingwood Stud where we were kindly invited to view their incredible Mehmet Kurt semi-automatic facilities that include an undercover canter (pictured above).  Nick Luck was there for Racing UK along with AP, the Hannon's, Barry Hills and Henry Candy among others. It was very interesting - the horses behaved impeccably and I am sure you will be seeing more about it on television before long.
*****
After I left University I removed one of my front teeth for twelve months - it was a gap year!  Have a nice day...