Tuesday, 31 May 2011 15:51
Written by David Pipe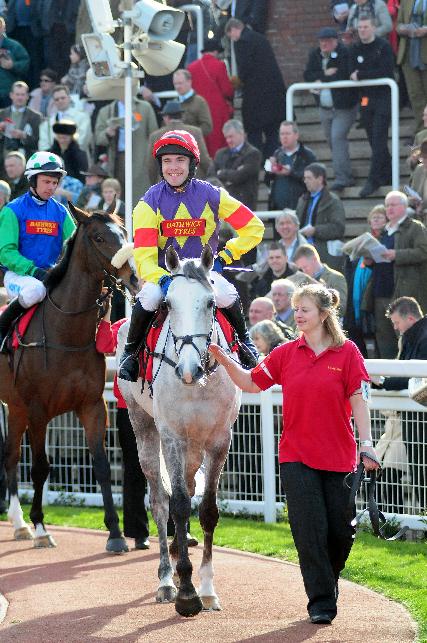 Talking of Grands Crus, I am pleased to report that he remains in good form as he continues his build-up to the Grands Course de Haies d'Auteuil (French Champion Hurdle) at Auteuil on 18th June. It was the Prix la Barka last weekend, which is the traditional trial for the race and Irish raider Thousand Stars ran a big race to finish runner-up. However, the winner Roi du Val had only won a Grade Three contest previously and I find it difficult to believe that he has suddenly found huge improvement after 31 runs at the age of nine. There was certainly nothing to put us off taking our chance, and the "trés souple" going (or very soft) will suit Grands Crus well, so let's hope that similar underfoot conditions are prevailing in three weeks time.
On Thursday I attended the first day of the Test match cricket between England and Sri Lanka in Cardiff. My father came along with me and we were guests of Alan and Hywel Peterson – although we didn't see much play until quite late in the afternoon, we still had a very enjoyable day and the company was excellent. England did extremely well to bowl the visitors out for 82 on the final day and record an unlikely victory and I am now looking forward to the rest of the series.
On the subject of cricket, I would like to remind everyone of the local cricket match that is being organised for this Friday 3rd June at Cullompton Cricket Club. It is a testimonial match for jockey Rodi Greene, between racing personalities (including myself) and Otter brewery…it may not be quite Test match standard but it should be good fun and we will be hoping to put up more than 82 runs! The match starts at 5pm and any support would be most welcome.
It was a good weekend for stable amateur Kieron Edgar who recorded his first success in the saddle when winning at Ideford Arch point-to-point on Saturday, before going on to win his second race at Upcott Cross on Monday night. Kieron is only seventeen years old but is already a very capable rider and I'm sure you will be hearing about him on many more winners in the future.
The week ahead looks likely to be quiet, with no runners before the weekend where we have entries at Hexham on Saturday and Perth on Sunday.